Theresa Greenwood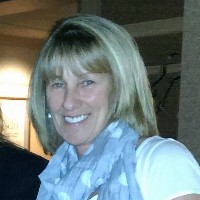 Biography
Theresa is a lifelong learner who was introduced to Bodytalk as she began her own journey to healing and self discovery.
Working through her own emotional blocks and most recently recovering from trauma Theresa credits Bodytalk to her healing.
Having the firm belief that the body is capable of healing itself Theresa is honoured to support others through their journey to wellness.
Theresa also provides distant sessions for clients who are unable to travel to her clinic.
Please contact Theresa @ 250.878.5079 to book your appointment
Courses taken include;
Mindscape
BodyTalk Fundamentals-Mod 1 & 2
Fundamentals Integration
MindScape for BodyTalkers
Advanced Mindscape; Another Dimension
Advanced Bodytalk Protocol & Procedure
BodyTalk for Animals
Principles of Consciousness