Annissa Helm-Loyd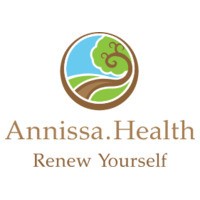 Annissa Helm-Loyd
BA, RN, CBP
Clinic


Kirkville, IA 52566
USA
Biography
Body, what are you saying to me? If
Only I felt like I used to be. I
D
on't remember when relief has become such a need.
Y
ielding dis-ease
has now moved from my head to my feet.
T
he doctor visits and tests aren't resolving all I have felt.
A
nother opinion isn't an answer as far as I can tell. I'll
L
isten now to my body, my inner self, and discover my
K
ey to wellness, unlocking the door to better health.
It's no coincidence that you are here now, on this page searching along the path of discovery to RENEW YOURSELF. The first step is often the most difficult one to take. When you're ready to take that step, contact me via email at renew@annissa.health to schedule an appointment. Experience the freedom exploring the possibilities of consciousness-based medicine. Thank you for allowing me to share this brief, sacred moment with you.
All blessings
, Annissa
"We can't solve our problems with the same thinking we used when we created them." --Albert Einstein