Annissa Helm-Loyd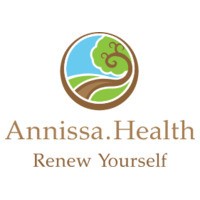 Annissa Helm-Loyd
BA, RN, CBP
Clinic


Kirkville, IA 52566
USA
Biography
Body, what are you saying to me? If
Only I felt like I used to be. I
D
on't remember when relief has become such a need,
Y
et the pain has now moved from my head to my feet.
T
he doctor visits and tests are numbing all I have felt.
A
nd another opinion isn't an answer as far as I can tell. I'll
L
isten now to me, my body and myself, as I seek the
K
ey to my wellness from within to unlock better health.
It's no coincidence that you are here now, on this page searching along the path of discovery to RENEW YOURSELF. BodyTalk may be what you seek at this pause along the way. The first step is often the most difficult one to take. And when the first step feels right to you, feel free to contact me via email at renew@annissa.health, or schedule an appointment at my website at https://annissa.health to explore further the benefits of consciousness based medicine for your health, family or life journey. Thank you for allowing me to share this brief, yet sacred space with you. All blessings
, Annissa
"We can't solve our problems with the same thinking we used when we created them." --Albert Einstein