Laura Merjaneh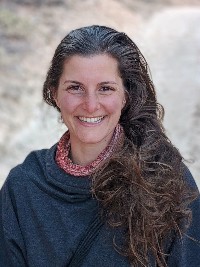 Biography
I believe life is a journey. We are all on a journey to learn and to express our full potential. This wonderful journey will take us into the unknown, a place of growth and transformation.
Life is a beautiful adventure punctuated by wonderful surprises and unexpected challenges. I want to take you on a special journey. A journey to health. A journey to a healthier, more abundant and fulfilled life.
I want to show you that there is a better way. I want to inspire you to live your best life yet. I want to support you in finding the best version of yourself. I believe we're all meant to live a good life. Whatever it means to you. Whatever version of it you wish to create for yourself. I'm here to help.
So let's start this journey together!