Kayla Hendley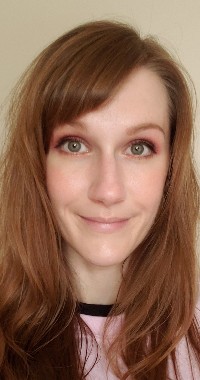 Biography
I am dedicated to working with you through BodyTalk, to help you maintain or regain your optimal level of health and well-being. BodyTalk made such a difference in my life that I decided to train to become a Certified BodyTalk Practitioner so I could pass the benefits I experienced onto others.
My quality of life had deteriorated drastically after I developed severe chronic nerve pain in 2008. I was unable to function at the normal level I had previously enjoyed and even simple day-to-day tasks became nearly impossible. I exhausted every resource available to me via conventional medicine: prescription medicines, physiotherapy, massage, acupuncture, pain management clinics; nothing gave me any tangible results. All of these experiences left me feeling completely discouraged, but I knew there had to be some avenue of treatment that would work for me. I finally discovered the answer I was looking for when a family member introduced me to BodyTalk. Through BodyTalk sessions, I found the relief I desperately needed and experienced an incredible transformation. BodyTalk not only helped me to heal my physical symptoms, but it also cleared the emotional baggage I had picked up along the way. Amazingly, I no longer require prescription medications at all!
BodyTalk is a wholistic practice that utilizes both Eastern and Western medicine techniques to balance out the body's systems. It works on the physical, mental, emotional and spiritual level to identify imbalances and stimulate the body to heal itself. BodyTalk differs from all other health care modalities in that the practitioner accesses the innate wisdom that resides within each of us and knows what is required for balancing - and thus every session is unique to the individual client. BodyTalk sessions can be done on any type of person no matter their age or health condition, accordingly, the frequency of sessions that are required will vary from person to person.
Aside from BodyTalk itself, I am also trained in lymph drainage which can be supplementary or a stand alone treatment. I also have taken all of the advanced courses and am currently working towards Advanced Certification.
I would love the opportunity to work with you. Please, do not hesitate to contact me via, text, call or email with any questions that you have about how BodyTalk might be able to help you achieve your health goals. I am currently available for distance sessions via Skype or email and in-person sessions at the In Harmony Meditation & Wellness Center. Call or email to book an appointment.