Sarah Jennifer Heath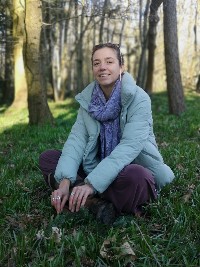 Biography
BodyTalk found me when I was a little girl. I was classified as a 'highly sensitive child' and later on "diagnosed" with bi-polar tendencies. Life was turbulent for me and I swung from gloriously happy moments to deep sadness but throughout my teenage years I received BodyTalk sessions and they transformed my life.
I realised I wanted to become a practitioner in 2020 when my dad sadly passed away and the global pandemic started. I 'woke-up' to how important health is on all aspects; physically, mentally, emotionally, spiritually and energetically. I also felt the divine timing of moving from the Kenya (where I was born and raised) to the UK, and how it confronted me with deciding on a new career path. I choose BodyTalk because it is so holistic in its approach to healthcare and I know from first hand experience how it has impacted my life.
I am now a qualified Certified BodyTalk Practitioner (CBP) and I am honoured to practice BodyTalk and encourage people on their own journeys to a healthier, more joyful, empowered existence.