Elayne Hosford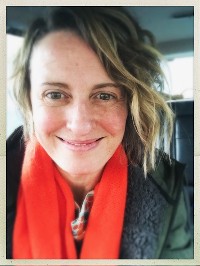 Biography
Elayne has had a huge interest in the body- mind connection, healing and consciousness for over twenty years. Also a practising artist, her creative endeavours have always centralised around spirituality, philosophy and consciousness so upon discovering Bodytalk, a healing modality that expanded into all of these areas and more, it was an explosive union of all seeming parts of her interests and inquiries.
Bodytalk has been invaluable to Elayne since her first session in 2016, which helped many profound shifts to occur on all levels of her body, mind and spirit, quickly leading her to studying and practising it.
Elayne's young daughter had ongoing health issues for the first two years of her life and Bodytalk was able to bring true healing and balance to her within two weeks of starting the sessions. Over the past three years Bodytalk has proved to be essential in the healing of the whole family on many levels, physical, emotional and balancing the dynamics.
it is such an advanced form of energy healing that Elayne is very excited to be part of this transformative, healing and spiritual journey and looks forward to working with you.