Jenna Swanson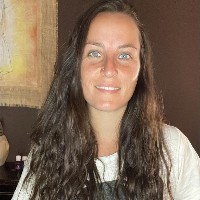 Biography
Hi, I'm Jenna.
I do not consider myself a "healer", rather, a facilitator in creating an environment where I can witness your body heal itself.
My passion is helping you navigate the inner terrain of your body-mind complex using a variety of powerful and effective techniques based in Quantum Medicine.
I enjoy working with clients who have chronic pain & problems to solve. I also enjoy working with clients who just want more balance in their daily lives.
What I have found, is that often times the only way out or forward on our health journeys is THROUGH. I am here to walk through with you. Whatever your need is, I can hold the space for you.
Please feel free to contact me via email, or my website.