Julia Hastie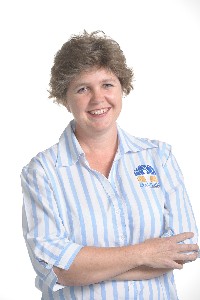 Biography
I have always been fascinated by the inter-play between the Body and Mind and the effects of each on each other.
I got off to a traditional start, BBT (Before Bodytalk), I worked as a social worker at various branches of Pretoria Child Welfare, with a heavy Children's Court case-load. I also worked for Barnet Social Services : Children and Families in London, before becoming a full-time mom.
Once my children were out of nappies, I began a Play-group from my house – 5 fun years of laughter and play followed. Two of the moms at my school kept talking about BodyTalk, eventually I went for a session! I attended Module 1 and 2 in May 2006, Certified as a practitioner in Nov 2006 & closed my school at the end of that year. Since then I have sat all the Advanced Modules several times, including Module 5 Veltheim Method of Manual Lymph Drainage and Traditional chinese Medicine for BodyTalkers. The BodyChemistry Specifics course taught me a great deal about Allergies and Addictions - I have so many clients who were easily and quickly cleared of their allergies. What a pleasure for people who were always stressed about what they could eat and touch and where they could move.
I have also attended Mindscape and Breakthrough several times. In 2009 I expanded my work to include coordinating courses for international BodyTalk and MindScape Instructors.
In 2010 I began studying PaRama, and in April 2011 graduated as an Advanced BodyTalk Practitioner.