Zuleika A. Carrim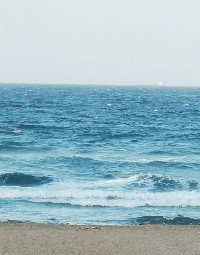 Ms. Zuleika A. Carrim
CBP
Clinic
Zee's Holistic Wellness Clinic
Merewent
Durban, ZN 4052
South Africa
Phone: 083 7866 737
zac@bodytalkzone.com

Biography
I'm a passionate soul who has endeavored over the years to learn and master as many modalities as possible for a holistic integrated wellness experience.

I love what I do and am dedicated to my clients. I want to enrich their lives from every aspect and angle. The more layers we peel off, the healthier and happier they become.

I truly believe that inner happiness depends on clearing from the inside and will therefore, show up on the outside.


BodyTalk:

We use muscle checking and work with the individual and their specific needs in BodyTalk. As we address and release layers of the individuals stress, anxiety, emotions that hold them back, and even physical pain, the client is then able to operate from a clear perspective. They are then able to see their lives for what it really is and are therefore most able to make informed clearer decisions on how to best impact it positively.

Whilst one may need to approach different specialists for different needs, BodyTalk addresses ALL aspects of the body right down to a cellular level.

The best part is that the body appreciates the acknowledgement of what is happening within and in the shortest time is able to make necessary shifts with absolutely no side effects whatsoever.

Thus, BodyTalk allows us to fulfill our multiple roles and needs.
BodyTalk is my passion. I love that we can address every organ and know what is causing it's blockages, how we can remove stored fear and other negative emotions to get the client to a state of absolute bliss, to even understanding how the lineage of a person from either maternal or paternal grandparents can affect them on a daily basis!


As much as I love BodyTalk, I also am aware of how other modalities have their place too. Therefore, for a totally complete session, I've studied the following BodyTalk modules along with a range of other therapies.
Modules 1 and 2 - Body Talk Fundamentals,
Module 3 - Principles of Consciousness,
Module 4 / 7 - Bio-Dynamics,
Module 6 - Macrocosmic Bodymind,
Module 9 - Matrix Dynamics,
Mindscape
Finding Health 1 - Mapping the Healing Process.
Physical Energetics
I am studying Parama Bodytalk at present.
Other Modalities:
Quantum Touch
Craniosacral Fascial Therapy (The Gillespie Approach)
Access Consciousness Bars
Aafiyah Healing
Emotional Freedom Technique
Accunect Ancient Wisdom (Chinese Medicine)
Accunect Connect
Accunect Zoom

Accunect for Businesses and Groups
Experience a world of freedom with me!