Carole Vincent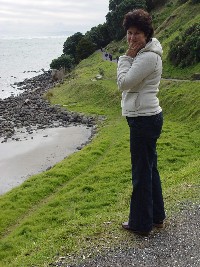 Biography
I have been involved in BodyTalk since 2006 after looking for a healthcare system that has a complete holistic approach. The results were miraculous and I knew then that I had found what I was searching for and I was hooked.
I became a Certified BodyTalk Practitioner in early 2007 and incorporated this into my clinical practice as a Registerd Dental Therapist.Some of the simple techniques with BodyTalk were applied and had immediate results, resulting in calmer,happier patients and positive dental outcomes.
I resigned from my position as Dental Therapist of over thirty years in early 2013 and have been practicing BodyTalk fulltime ever since. My background is very much with children and families and have always worked in healthcare.
To keep up my professional development, I have attended all the advanved courses ,most of the life science courses and monitored most of the courses many times over.
I have a clinic from home in Tauranga in a convenient,centraly located area with plenty of parking.We have three very friendly cats who will often greet you at the door and will sometimes join us with sessions, much to the delight of adults and children who enjoy their company.
BodyTalk will transform your life and will be a privelage to be able to facilitate the process of change and to witness miracles.

I look forward to hearing from you!