Kathy Mangan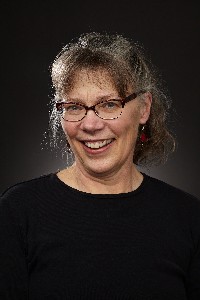 Kathy Mangan
MS, CBI, BAT, CBP, AdvCBP
Clinic
Body In Balance, LLC
825 West Kent Avenue
Missoula, MT 59801
USA
Phone: 406-880-2639
bodytalkmso@msn.com

Biography
Relentless curiosity brought Kathy to BodyTalk. Long interested in health and in the structure and function of the human body, Kathy completed her Masters of Science Degree in Health and Physical Education in 1991.
During her many years of working in the fitness industry, Kathy realized there was more she wanted to learn about this fascinating topic. She began, in earnest, to study many related topics such as biomechanics and movement reeducation. She also became fascinated with working with subtle energies and began to study the effect of beliefs and accumulated stress on the health of the bodymind.
Little wonder when Kathy discovered BodyTalk, she knew right away it was a perfect fit and began to immediately immerse herself in the study of the system.
Kathy brings to her work a solid foundation in human anatomy and physiology combined with unique intuitive sense. She is excited and honored to work in this amazing and evolving field. She is keenly interested in doing her part to help each client she works with enjoy the process of self-discovery and personal well-being.
Kathy teaches in Missoula MT and is an active member of the BodyTalk Montana Association– Missoula Chapter.