Hannie van der Bos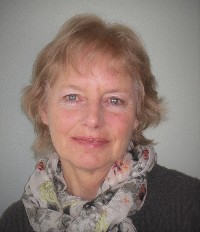 Biography
Even voorstellen
Een innerlijk weten dat de mens de kracht heeft zichzelf te genezen, heeft mij gemotiveerd hiernaar op zoek te gaan.
Ik heb het antwoord gevonden in The BodyTalk System®.
Mijn zoektocht is een innerlijk proces, een bewustwording.
Via Reiki ben ik in contact gekomen met de levendige kleuren van Aura-Soma®. Deze ontmoeting heeft mij diep geraakt en gemotiveerd tot het volgen van de opleiding tot Aura-Soma practitioner.
Toen was de tijd rijp voor een terugkeren tot Reiki, maar nu op een nieuw niveau. Dit heet Shambhala Multi Dimensional Healing.
Daarna heb ik een grote sprong gewaagd, puur vanuit vertrouwen op mijn innerlijke stem. Ik ben aan de opleiding van the BodyTalk System® begonnen.
Vooraf had ik enkel een stukje film op internet gezien, maar het wakkerde een enorme inspiratie aan om deze stap te zetten.
Ik heb de volgende modules van af 2006 van het BodyTalk System® gevolgd:

BodyTalk Fundamentals
BodyTalk Bio Dynamics;
Mindscape;
Advanced Mindscape;
Principles of Consciousness;
Pa-Rama Unit 1 + Pa-Rama Unit 2;
Epigenetics Linking Awareness journey Linking Awareness Adventure

sinds 2009: BodyTalk Access trainer BAT
Ik blijf mij in dit systeem verdiepen door deelname aan vervolgmodules en een studie van de PaRama- College.
Ik merk dat BodyTalk, Aura-Soma en Shambhala heel goed samen gaan en tijdens een behandeling of consult elkaar ondersteunen.