Carrie Pratt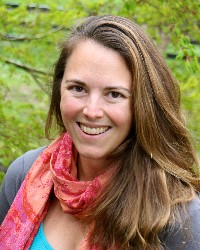 Biography
Carrie Pratt L.Ac, Dipl.Ac, CBP, CMT has been working and teaching in the health and wellness field since 2002. Carrie holds her master's degree in acupuncture, is a certified yoga instructor, certified massage therapist, certified BodyTalk practitioner and PaRama BodyTalk Practitioner.

Carrie's interest in the healing field began in high school when she noticed that her performance and health greatly improved with a regular stretching and bodywork routines. Since then, she has been on a continuous quest to find the best ways to bring health and healing to her clients, friends and community. Carrie's main interest lies in energy medicine. She has traveled across the globe studying energy medicine. In addition to Bodytalk, her studies include Reiki, the Oneness Blessing (deeksha), EFT, IET and Acutonics. As a result of her passion, Carrie founded and ran a wellness center in MA before moving to PA to pursue her master's degree in acupuncture.
Carrie works on the Main Line in PA with both acupuncture and BodyTalk to help clients find their way into balance.