Maria Arongaus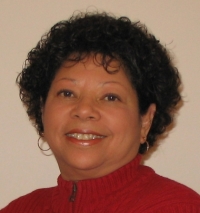 Maria Arongaus
BA Psychology;C.O.R.E.Modality-Holistic Counseling, CBP
Clinic
59 kings Way Dr.

Quispamsis, NB E2G 1C1
Canada
Phone: (506) 847-4315
eduarda@nbnet.nb.ca

Biography
Maria Eduarda Arongaus

CBP, BA Psychology, ASAT C.O.R.E. Counseling, Reiki I & II
Maria Eduarda obtained her degree in Psychology in Brazil, in 1975. After 6 years of practicing, she immigrated to Canada, where she since lived, learned the language, adjusted to the new culture and raised her family.

She has always been interested in human behavior, alternative medicine and exoteric subjects.
Since 1990, she has been working with special needs children, exploring the field of possibilities for these children, instead of focusing on their limitations.
On one of her trips to Brazil she was introduced to Body Talk, and experienced first hand what this amazing Health Care modality did for her. She was so intrigued by this experience, that she decided to take the training, and continues to learn and be amazed by the results obtained with Body Talk.
She is also a certified CORE Counselor, practicing since 2004, and a Reiki practitioner since 2001.
Maria Eduarda still works with special needs children and maintains a home based practice in a warm and inviting atmosphere.
She is currently accepting new clients and welcomes any question you may have.
BodyTalk Courses taken:
BodyTalk Access; Body Talk: Fundamentals;Body Talk: Principles of Consciousness ; Body Talk: Bio-Dynamics ; Body Talk:Macrocosmic BodyMind; Body Talk: Matrix Dynamics; Traditional Chinese Medicine for BodyTalkers; Breakthrough 1; MindScape 1; PaRama BodyTalk 1; Finding Health: Mapping the Healing Process.

Maria Eduarda Arongaus
59 Kings Way Dr,
Quispamsis, N.B.
E2G 1C1 - Canada
(506) 847-4315