Marianne McNamara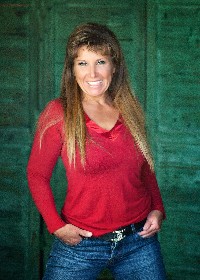 Biography
Welcome to the Revolutionary Energy Medicine of BodyTalk! My name is Marianne McNamara I am a Licensed Massage Therapist, a Certified BodyTalk Practitioner, a Parama BodyTalk Practitioner and a Coordinator for the IBA.
I have been in business since 1991 in the Phoenix area. I am now working in Peoria, Arizona. I enjoy incorporating all of the different techniques I've studied to bring clients Peace, Balance and Well-being.
My background includes: Feng Shui Consulting, Applied Kinesiology, Physical Therapy, Personal Training and Aerobics Instruction.
I have completed and continue to study BodyTalk Fundamentals, Fundamentals Integration, Principals of Consciousness, Bio-Dynamics, Macrocosmic BodyMind, Matrix Dynamics, MindScape, Parama Units 1& 2, and the Soul's Journey - Exploring the Mind and 3 Brains within the BodyTalk System and BodyTalk Direct . My other credentials include: Lifeworks, Feng Shui, Swedish Massage, Deep Muscle Massage, Stone Massage, Reflexology, Chi Nei Tsang, Acupressure, Aromatherapy, Manual Lymph Drainage, Chair Massage and Pregnancy Massage.
If you are seeking RELIEF from any challenge whether it be physical, muscular, psychological, emotional, spiritual, physiological, environmental, genetic or any combination of such, I will work with you to uncover your unique SOLUTIONS.
Energy is Everything and Every Thing is Energy!
Business Hours: Monday-Friday 10am-7pm Saturday-Sunday 11am- 5pm
Gift Certificates and
Remote/Surrogate Sessions available
To Schedule your appointment call:*(623)810-1475
To learn more about the other techniques I offer visit: http://www.amtamembers.com/mariannemcnamara
Read what some of my clients have said about their experiences with BodyTalk:
"My grandson was predicted to be born with severe birth defects, including being handicapped, a heart defect and Down Syndrome. Doctors said the baby possibly wouldn't survive after birth. The Doctors were recommending aborting. Marianne did BodyTalk on him as an unborn fetus…the spectacular result was… he was born totally normal with no problems of any kind." Client "A"
"I had carpal tunnel and had to wear wrist guards to avoid pain. After BodyTalk, I no longer have any carpal tunnel pain or symptoms at all. BodyTalk helps me keep my stress levels down and has helped me emotionally heal from past abuse." Client "B"
"My daughter was very sad and depressed. For years she suffered with severe daily headaches due to allergies. Prescription medications were not helping. She had negative self talk and was withdrawn from friends. With continued BodyTalk sessions she has had dramatic changes in her life. She is happy and involved and no longer has headaches at all."