EVELYN ALESSANDRI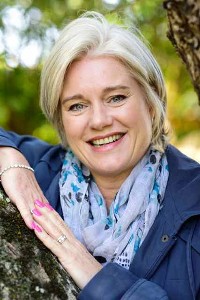 Biography
Hi! I am Evelyn Alessandri, an Intuitive Coach based in Durban, South Africa. Finding balance in the midst of life's chaos can be a constant struggle. It's not unusual to feel disconnected, drained, and distracted on a daily basis. It's easy to lose sight of your own life when you're in the trenches, just trying to make it to tomorrow.
As an Intuitive Coach, I have found my life's purpose in healing and helping others to take back control of their lives; and even rewrite their stories. Dealing with life's challenges doesn't have to be a solo mission - I'm here to help.
With a therapy toolbox that includes BodyTalk, Reiki, Sound Therapy and NLP (Neuro Linguistic Programming), I provide a safe space for you to be honest about where you are in life's journey, and what it is you really want or need in order to move forward,
So, if you find yourself stuck, stressed, or struggling, let me help you change your life.