Janet L. Rueger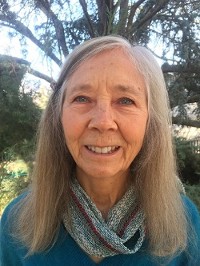 Dr. Janet L. Rueger
DC, Parama BodyTalk Practitioner, CBP
Clinic


Temple, TX 76501
USA
Phone: 541-690-6799
janet4bodytalk@gmail.com

Biography
Janet L. Rueger, a licensed chiropractor in California and in Oregon and a 1974 graduate of Canadian Memorial Chiropractic College, soon realized more than excellent chiropractic care is necessary to achieve and maintain optimal health. Since then she has been on a constant quest to find ways for her patients to overcome their health challenges.
On her quest:
· Janet became Board certified in Craniopathy in 1980 after taking extensive post-graduate training in the treatment of head and jaw treatments (TMJ).
· In the mid-80's Janet began helping her patients release emotional issues that affect their spinal and overall physical health.
· Janet attained advanced certification in Network Spinal Care.
· She became proficient in assisting people with Somato-Respiratory Integration.
Janet discovered BodyTalk in 2002. After listening to Dr. Veltheim speak, she knew she had to learn the system. Janet said " I had been looking for this!" "The BodyTalk System, for me, gives me an effective way of utilizing the many different systems I have studied over the years. It puts all of those systems into one very finely tuned system, allowing me to utilize all of my training to help my clients. Utilizing the BodyTalk system allows my client's bodies innate wisdom to guide me to the highest priorities needing to be balanced." "Each BodyTalk session is truly unique and tailored to what my client needs at that time."
Janet is a Parama BodyTalk practitioner and is a certified BodyTalk practitioner. She has completed all of the advanced trainings in BodyTalk. She continues to study and expand her knowledge of BodyTalk as new courses are offered.
Janet's private practice successfully treats a wide variety of physical and mental / emotional disorders including:
Musculoskeletal Problems

Viruses and Infections

Depression

Chronic Pain

Insomnia

Learning and Behavioral Disorders

Chemical Sensitivities

Food and Environmental Allergies

Blood sugar Imbalances
In a session Janet draws from her own life experiences and her 30+ years of professional experience facilitating others in their process of healing and transformation. Her clients report that she has compassion and understanding and that they feel encouraged in their own personal process.
Janet is a Grandmother and the Mother of 3 adult children.
Janet does DISTANT SESSIONS. To schedule an appointment or for more information on BodyTalk, please call 541-690-6799.