Medoc Perry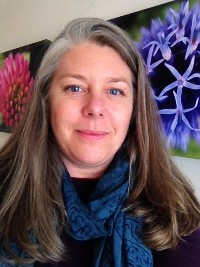 Medoc Perry
BA Psych, CBP
Clinic
Starbird Healing

Seattle, WA
USA
Phone: 206-9537070
medoc.perry@gmail.com

Biography
Medoc is originally from New Zealand and now resides in Seattle WA, she has been fascinated by human behavior, wellness and spirituality her whole life. She holds a BA in psychology from Victoria University and has been practicing and studying various forms of energy healing, consciousness and wellbeing practices since 2005, including Bodytalk, Reiki, Hakomi, Buddhism, Life coaching, Family Constellations, Clairvoyance and Spirit journeying.
These are turbulent and changing times we live in. Medoc is honoured to be a resource for helping clients shift their deeply held systemic beliefs, concepts and physical patterns. She recognises that as we each heal our individual lives so we help contribute to change in the world as a whole.
Having grown up in the countryside Medoc has a deep connection to land and a deep sense of groundedness that influences her practice. She uses Bodytalk combined with other modalities to help clients ground and reconnect to their own inner self, emotions and body, and shift outdated patterns. Healing can be simple, gentle, nourishing and yet deeply profound, as changes in the internal consciousness are reflected back by the physical outer world.
Medoc works with clients online and in person in Seattle.