Chisako Morino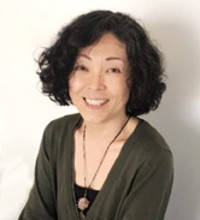 Chisako Morino
BodyTalk for Animals, Reiki, BAT, CBP
Clinic
26 Wildwheat

Irvine, CA 92614
USA
Phone: 714-724-0282
bodytalkoc@gmail.com

Biography
She is an Animal lover, and she volunteers at an Animal Shelter when she has free time. She provides foster cares for the shelter animals to help them recover after surgery, and helps the ones who need extra care with BodyTalk for Animals.
Her most impressive experience with an Animal was when she was fostering a pregnant Chihuahua. She did BodyTalk for Animals session because the baby did not come out more than 30 minutes after the onset of labor. BodyTalk for Animals led her to give mind permission to babies about their fear to come out, and link that permission to the immune system. The first baby was born five minute after the session. Chihuahua mom delivered 6 cute healthy babies.
As a Certified BodyTalk Practitioner, she brings a unique approach to healthcare to her clients. She explains to her clients that it takes more than a focus on the physical body to promote health, but the emotional and spiritual aspects of each individual must be addressed for true health to be attained.
Chisako has taken Module 1&2:Fundamental Integration, Module 3:Principles of Consciousness, Module 4&7:Bio–Dynamics, Module 5:Lymphatic Drainage and Applied Anatomy&Physiology, Module 6:Macrocosmic BodyMind, Module 8:BodyTalk for Animals, Module 9:Matrix Dynamics, Chinese Medicine For BodyTalkers, Mindscape, Stractural Integrations, BodyTalk for Plants, BodyEcology, Eastern Medicine, Finding Health Consolidated, Epigenetics for BodyTalkers, PaRama Unit 1 Theory/Practical and BodyTalk Direct.
She also provide other energy healing modalities like Ethelic Healing, DNA Activation, DNA Reading, Aroma Therapy, Reiki and so on.
Office is located in Irvine. BodyTalk and BodyTalk for Animals sessions in English and Japanese available.