Agnes Szucs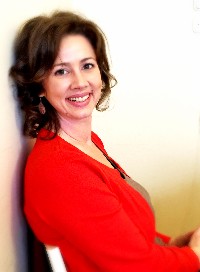 Agnes Szucs
RN, BSN,, BAT, CBP
Clinic


Worldwide,
Hungary
Biography
Agnes has been a Registered Nurse for 15 years with great interest in alternative, holistic healing modalities. Having worked in the operating room during most of her professional career, she saw hundreds of treatments Western medical approach had to offer. However, she always felt there had to be more optimal solutions that would not only consider the actual symptoms but their origins and causes as well. Agnes also felt certain the body had its own intelligence that, under optimal circumstances, would know how to fully heal itself.
Agnes first heard about the BodyTalk System™ in 2006, at which time she was looking for a holistic healing modality for her own health conditions. She felt very excited about BodyTalk and found this truly holistic, non-invasive, and gentle system amazing in the ways it was able to balance her body's energy flows and relieve her symptoms after a few sessions.
Because of her positive experiences, Agnes decided to attend a BodyTalk Access class in early 2007, and just a few months later, she proudly found herself sitting in for the BodyTalk Fundamentals course. In 2008, Agnes became a Certified BodyTalk Practitioner and in 2009, she completed the following advanced BodyTalk courses: Principles of Consciousness, Biodynamics, Macrocosmic BodyMind, Matrix Dynamics, and BodyChemistry Specifics. In July 2015, Agnes was also certified as a BodyTalk Access Trainer.
Currently, Agnes practices BodyTalk in Hungary and is available for in-person sessions in Budapest, and she also sees a number of clients from different countries via distance sessions. For more information, please visit her website at www.inn8healing.com