Dorothy Friesen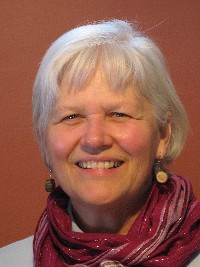 Ms. Dorothy Friesen
MA in Peace Studies, BAT, CBP, Parama BP
Clinic
Call for Directions
Winnipeg , MB R3L 2T2
Canada
Phone: 2045047804
dorothyfriesen@gmail.com

Biography
Beginning July 1st, 2017 new clients only accepted by referral from other BodyTalk practitioners or clients.
Why Dorothy Friesen is excited about the BodyTalkSystem
· "BodyTalk is a consciousness based healthcare system that addresses the physical, emotional and spiritual; and the balance within the person and with family, community life, work, nature and the cosmos. This System brings it all together in a simple practical way that allows stress, pain and fatigue to dissolve. I've watched with gratitude as clients have blossomed in confidence joy and enthusiasm for life.".
Dorothy has been a certified BodyTalk System Practitioner since 2002.

She has continued her BodyTalk studies, taking several new courses annually since 2002, many of them taught by BodyTalk founder, Dr. John Veltheim and

has also has completed and practices

the

advanced Parama BodyTalk.
Since 2009 she has spent several months each year speaking and teaching in the Philippineswith the goal of encouraging a viable bodytalk matrix there.
Dorothy has been a BodyTalk Access Trainer since 2006 in Canada and the US

See 2015 Philippine TV interview with Dorothy about BodyTalk https://www.youtube.com/watch?t=286&v=LzYd_ag0hL
Dorothy has additional training and life experience in cultural diversity and
international
peace and justice work
.
She is the
author
of a book on the Philippines and a romance novel, and recently co-edited a published collection of her late husband's writings entitled
Create Space for Peace.
What clients are saying:
" I have had relief from pain that no other health practitioner could pinpoint the source of despite doing tests. The source was at deeper and more subtle levels that only Bodytalk can access so precisely. I always feel more in touch with myself after a session, have immediate pain relief along with the general feeling of lightness." Dianae Weeks, R.N. Saugerties, New York
"Our autistic child has made such great progress since you began working with him! He is very interactive. He is trying lots of new foods. He is sleeping very well. He rarely has a "meltdown" now . We feel very blessed that you are an integral part of his health care team.

Marcy Grant, North Dakota




What Access Students Say about Dorothy's classes
" I am leaving class with a tool to reduce stress

." Brenda Fox, Trauma Recovery Therapist and Spiritual Director.






"What I liked most is that I can do this for myself and help my children and grandchildren." Pat Marvel, Social Worker




"Dorothy"s style and delivery made the class easy

. My allergies cleared as we were moving through the class. It was amazing." Rich Williams, Social Work and Theology student




"Dorothy is very clear and patient. Puts everyone at ease and makes learning fun." Jocelyn Garneau, Heavy Equipment Operator