CiCi Baudoin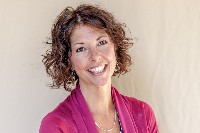 Biography
CiCi has over 20 years experience in wellness, working with hypnotherapy, nutrition, Reiki, Quantum Touch, KoLaimNi, frequencies, Matrix Energetics, detoxification, and more. She became a BodyTalk practitioner after receiving BodyTalk sessions that helped her recover from a long term illness when nothing else worked. BodyTalk has given her life back, and she enjoys sharing it with others in a compassionate and warm manner.
CiCi has studied the BodyTalk system thoroughly, including through all the advanced PaRama work. Her clinic is in Pensacola, FL and also works with clients across the globe by phone. She teaches the BodyTalk ACCESS course and is available to teach in your local area. While CiCi specializes in working with women and children to address chronic conditions, especially MS and other auto-immune disorders, she also enjoys working with any issue brought to her table.
CiCi enjoys working with MindScape both in her practice while seeing clients, and in her everyday life. When she took her first MindScape class in 2007, and followed with Advanced MindScape, she knew immediately how profoundly it would impact her life. She has worked with the MindScape techniques to help her through some of life's most difficult challenges, and enjoys bringing those skills to help others in her practice.
Outside of BodyTalk, CiCi enjoys spending time with her daughter and granddaughter, organic gardening, teaching art and fiber arts to children, and globetrotting.
Contact CiCi Baudoin at 850-860-1839 for a session in person or by phone if you're not able to make it into the clinic. You will receive a warm welcome and understanding in a peaceful environment where you have the space to heal.