Eibhlin Ni Ghabhlain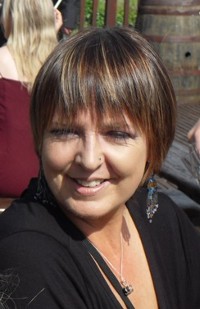 Biography
I've been working with energy healing for 15 years, using a combination of Reiki, Metamorphosis, Seichim, IET and more recently Reconnective Healing.
As a kinesiologist I work primarily in the areas of emotional and mental balance and stress release, goal setting and wellness kinesiology, nutritional allergy correction and spiritual healing.
I took Bodytalk Modules 1 & 2 in August 2007, Module 3 in February 2008, was certified as Bodytalk Practitioner in July 2008, took Module 6 in November 2008, Modules 4 & 7 in December 2009 and Module 9 in Oct 2010.
I am now working with Parama, and have completed Parama Unit 1 practical in October 2011, which has hugely ramped up the effectiveness of my bodytalk practice.