Belkis Galainena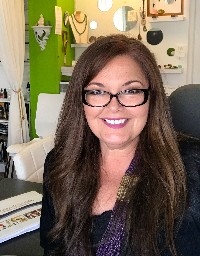 Biography
» Spanish
Belkis Galainena, Adv.CBP.
, is a first generation Cuban-American born and raised in Miami. She began her spiritual, healing path in 2007 after suffering an incapacitating injury that traditional medicine could not resolve. Her search for alternative methods to heal her body led her to BodyTalk and a complete recovery. Her newfound understanding of the body, it's energies and its innate ability to heal, compelled her to become a practitioner. Within two months of receiving her first session, she took her first BodyTalk Access course. Within three months, she became a Certified BodyTalk Practitioner.
Since then Belkis has continued to grow her practice in the heart of Miami, and has established a volunteer outreach program providing weekly BodyTalk sessions at the Lotus House Homeless Shelter in historic Overtown.
Belkis is also certified in Reiki II, Akashic Records III, Matrix Energetics and Access Consciousness BARS. She is also fluent in Spanish and html.