Antonella Ercolani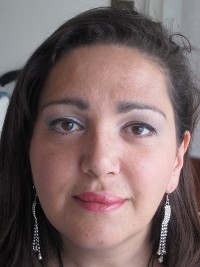 Biography
» Italian
I have been been interested in alternative therapies for a long time and I studied Reiki I and II, Psych-k, and EFT.
In 2007 I found BodyTalk, and I didn't just find a therapy, but an entire integrative healthcare system that addresses the whole person on every level, and so I plunged into intense study and I certified as a CBP.
I have studied BodyTalk in the UK, Ireland, Netherlands, Canada, Sweden and Germany.
Modules taken:
Module 1, 2, 3, 4/7, 6, 9
Chinese Medicine for BodyTalkers
Mindscape
Advanced Mindscape
PaRama Unit 1
Parama Unit 1 Practical
Bodytalk interactive
Parama Unit 2
I have studied Parama 1 and 2 and I am a Parama CBP
I am also a Rapid Personal Transformation Practitioner (level 1&2) and I am integrating RPT into my practice
http://www.distanceremotehealingsessions.online/

http://rptitalia.tk/