Jaymie Noble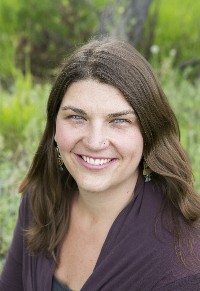 Biography
A University of Michigan graduate, Certified BodyTalk Practitioner and Reiki Master Teacher, Jaymie has been practicing BodyTalk and Reiki for over 10 years.

She is passionate about educating clients on new ways to support their own healing processes, helping them to live with increased health, well-being and vitality. She has studied with teachers and healers globally bringing a unique depth and balance to her sessions.





Within the BodyTalk and Life Science courses, Jaymie has taken a number of Advanced Modules, including studying directly under The BodyTalk System Founder, Dr. John Veltheim. She has also studied Reiki, Traditional Healing and Western Herbalism.




Experience for yourself what so many other people are talking about!


"I couldn't sit or stand without feeling pain in my back. One session with Jaymie instantly took the pain away. I got up off the table and it was like the pain was never there."

-Ray P., skier and biker

"Jaymie and I have done most of our sessions from long distance. It was a wonderful experience and one I would recommend. It did alleviate my back pain and just gives you a relaxed and very positive feeling about your body and how it is all connected. It is definitely worth trying."


-Colleen F.





When not involved in the healing arts, Jaymie enjoys traveling, yoga, meditation, communing with the waters, hiking, biking, creative expression, learning more about languages, & reading a vast array of subjects.


__________________________________________________


Please contact Jaymie to find out how BodyTalk can improve your health, well being and quality of life.

Sessions are available in person and over the phone.