Tyla Johnston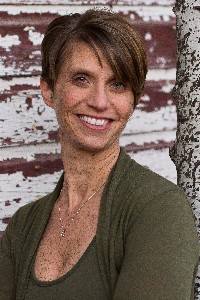 Mrs. Tyla Johnston
Reiki Master, Reflexologist, BAT, CBP
Clinic
Discover BodyTalk with Tyla
418 Main Street Suite #5B
Esterhazy, SK S0A 0X0
Canada
Phone: 306-740-9306
tylabodytalks@gmail.com

Biography
Tyla Johnston started in Sept. 2007 with BodyTalk Access to understand the system and use it for personal growth and healing, along with her regular BodyTalk sessions. By October she was facing an indefinite layoff with Canadian National Railway. Seeing the amazing results BodyTalk had provided her, it was a natural step to learn more. Today Johnston is a certified BodyTalk Practitioner working full time at Cathedral BodyTalk. She feels privileged to be working the system and continues to be amazed by the results.
Johnston is very passionate about the BodyTalk system. Johnston's current training includes BodyTalk Access, BodyTalk Fundamentals, BodyTalk Fundamentals Integration, BodyTalk: Principles of Consciousness, BodyTalk: Bio-Dynamics, BodyTalk: Macrocosmic BodyMind, BodyTalk: Matrix Dynamics, BodyTalk Advanced Integration, Traditional Chinese Medicine for BodyTalkers, BodyTalk Treatment Intensive, Finding Health 1 & 2 and Defining Holistic Healing, PaRama Unit 1
Life Sciences: MindScape, Breakthrough 1 & 2, FreeFall 1,2 & 3.
Johnston continues her education in the BodyTalk system. She looks forward to offering her knowledge to help others on their journey to optimal health. Is in good standing as a member of the International BodyTalk Association.
If you have any questions feel free to contact me at tylabodytalks@gmail.com or directly 306-740-9306