Lisa Osthelder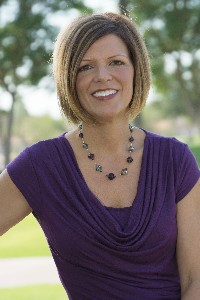 Biography
Lisa was born and raised in Milwaukee, Wisconsin and has thoroughly enjoyed living in sunny Arizona for the past 21 years. She currently resides in Gilbert where she has a Energy Healing practice working with people and animals.
Lisa has a B.A. from Mount Mary College in Milwaukee, Wisconsin. She enjoys yoga, hiking and spending time with her 2 beagles. Lisa also spends time exploring and reading about natural methods to assist the body in healing physically, mentally and emotionally.
Lisa intense interest in holistic healthcare and personal growth lead her BodyTalk. Through BodyTalk Lisa has been able to heal some long standing health issues and grow personally. Lisa is a certified BodyTalk Practitioner and a certified BodyTalk Access technician.

Lisa has also studied Reconnective Healing, Life Coaching, Reiki, and Access Consciousness. Lisa's love for Animals has prompted her to learn Canine Massage, Reconnective Healing for Animals, Healing Touch for Animals, Linking Awareness Communication, and Energetic Synthesis for Structural Embodiment (ESSE) for Equines.
Lisa invites you to come in for a new experience and to feel improvements in your heath and well being. Distance sessions are also available.