Jacqueline Seitz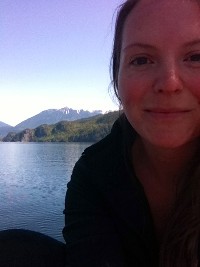 Biography
Jacqueline is a certified BodyTalk Practitioner, certified massage therapist, and most recently a Bowen Practitioner and PaRama student.

With a passion for the BodyTalk System Matrix, the bio-spiritual connection and a desire to explore the potential and expansive nature of our energetic and physical bodies to hold the highest consciousness possible in this lifetime, Jacqueline believes in taking an un-therapy approach in that, we have the ability to heal ourselves and our power is reclaimed in that responsibility and ownership.
Jacqueline is currently practicing out of her home, remotely and locally in the Slocan, British Columbia region. She invites anyone with questions to email her at selfmasterybodytalk@gmail.com or call/text 250-551-5839 for info.
Visit www.selfmasterybodytalk.com for more.

"In Lak'esh"
(-Hopi greeting: "You are another Me")