Christine Barrie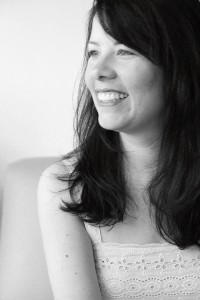 Christine Barrie
CBI, BAT, CBP, Parama BP, AdvCBP
Clinic
Create your Well-Being today!
North Vancouver &
Vancouver, BC
Canada
Phone: 604-734-5111
balance@bcbodytalk.com

Biography
BodyTalk is a consciousness-based health care system that empowers Christine's clients to achieve health & well-being
effectively & expediently while propelling them toward
discovering & manifesting their true purpose and inner joy.
Clients & students have consistently observed
an increased sense of well-being, happiness, improved health & success
as a result of BodyTalk sessions, programs and classes with Christine.
You can benefit from a distant session with Christine
from wherever you are in the world!
Please contact Christine for transformational support with your:
personal health & well-being, intentioned goals & dreams, family dynamic,
romantic partnership, business balance, film production, or corporation
Email your name, email address, availability (day, evening, weekend) and contact information to: balance@bcbodytalk.com
For Christine's class schedule, click here: Christine's classes
For a YouTube Video on attending
Fundamentals class with Christine, click here
~~~~~~~~~~~~~~~~~~~~~Services~~~~~~~~~~~~~~~~~~~~
Please watch my video on how to balance your brain and then try it daily for 2 weeks! You will definitely benefit!!!!
Sign up for my monthly newsletter!
Receive notification of offers, events and classes
Click here to find out about my Daily Balancing!
It is a system of comprehensive, effective,
simple alignment sessions for $3-5/day!
Experience harmony with the "heavenly movements" through these monthly sessions
(p.s. Click here for a gift session!)
Do you want to change your life in a meaningful way?
Attend to your soul with an Akashic Reading
~~~~~~~~~~~~~~~~~~Testimonials~~~~~~~~~~~~~~~~~~~~
What some of Christine's clients & students are saying:
"I want to say a HUGE thank you to you, for your Winter Solstice Session (Celestial Alignment Series)...I forgot all about it, until just a week ago. I had been feeling a build up of worry in the previous few days...I was just sitting at my desk in front of my computer when I got this sudden urge to listen to your session. Of course, I had no idea what it was about, but my intuition most certainly did! When I heard you say it was about worry, I could not believe it, it was just incredible. Of all the multitude of things it could have been about, this was the very one I needed, right at that time. ...The release felt so good, and the worry just lifted immediately (and didn't return!). It was just so perfect, and the timing spot on. Your session came to my rescue! So I just wanted to say a massive THANK YOU!!! " ~ Susan Smith engineer, Vancouver, BC 2017
"My 6-month package I received from you was more life changing that I could have ever dreamed for...I'm back in school working towards getting my high school diploma. I never thought I'd find the motivation and courage to do it but something clicked and I decided to stop putting my life on hold. I truly feel the combination of the distant sessions we shared and the daily balances gave me fresh perspective of my life. I can't thank you enough! Honestly, from the bottom of my heart, thank you!
I am feeling so good about the end of 2016, and I think 2017 is going to be the year of many amazing opportunities....Energy medicine has always been a form of therapy I believe in with my whole soul, but it has taken many years to come to the conclusion that I want to spend the rest of my life learning how to work with energy myself. I want to help people feel the way you have helped me to feel. I am excited for the journey and to follow a path that will bring so much fulfillment. I look up to you so much and could not be more ecstatic that I get to learn life changing healing techniques from you." ~ Shelaine Nickel, age 23 Vancouver, BC
"Christine is such a knowledgable & talented instructor... Everything I needed was there, explained fully and all questions answered. Christine is patient, pleasant and well-organized. She also makes sure her students are comfortable and well nourished during the day.I would like to take other courses from he...She is a treasure."
~ Lauri Sayliss May 2016, monitor preparing for exam
"When I walked into class I was ruled by my disability and chronic pain. After 4 days, my disability was hugely less and the pain went from a "9" to a "3"! I believe in miracles. Christine gave me one."
~ Vernon Mark Hills 2014, new student
"I have taken this class with you before and, as always, it is always so full of information. I am so grateful to you. Namaste." - Violet 2014, monitor, CBP
"I have changed since it (weekly BodyTalk sessions) all began. I am not the same person anymore...I feel so light and free and very strong now...I have an inner strength inside... Thank you so much for amazing BodyTalk sessions! I cannot believe how much I have grown in the past few weeks. I have stepped through some sort of portal that is proving that life is wonderful and that it is exactly what you make it. That if you clear up your inner blocks, you can live life as we were meant to live, in love and not fear." ~ Louise James March 22, 2013
"While skillfully teaching the BodyTalk Access class, Christine graciously offers her wise understanding, kindness and humour. She is equally skillful, compassionate and insightful in her one-on-one BodyTalk sessions. She gets to the heart of the matter ... the matter of the heart." ~Janice Clarfield Director, Urban Yoga 2012
"I received a distant performance session from Christine prior to surgery and am very pleased to say that it went well. VERY WELL! I have never been so calm prior to surgery before....EVER.....there was no fear or worry; just love and calm and peace. I fully advise anyone that is scheduled for surgery to have this type of session done. It made a huge difference for me." ~ Avin Garcia, Vernon, BC
"I was also greatly impressed with the ability for bodytalk to recognize other physical ailments I was suffering from. Without my revealing much information Bodytalk knew what the root of my suffering." ~ CL 2011
"I found each session to be fascinating in a different way. The revelations that came about were incredible. The connections between the subconscious and the body mind spirit is invaluable." ~ LG 2011
"Christine, you have started me on a path I was truly meant to walk." ~ BA 2011
" I feel empowered to do the things I have always been capable of."
" I feel so empowered and peaceful within my personal relationships.
I have seen a change in the way my past & present friends are responding to me." ~ AB 2011
~~~~~~~~~~~~~~~~~~~~~Training~~~~~~~~~~~~~~~~~~~~
Some related life-experience Christine brings to her BodyTalk practice include a decade of Social Services work with mentally & physically challenged adults, running an herbal products business educating clients on taking charge of their own health & well-being, and supporting clients in understanding & connecting with their soul through Akashic Readings.
Christine's BodyTalk training includes:
The complete BodyTalk System with Advanced Certification, BodyTalk Access, Parama 1 & 2, Finding Health 1 & 2, Eastern Medicine & Chinese Medicine for BodyTalkers, Anatomy & Physiology for BodyTalkers, Mindscape & Advanced Mindscape, Lymph Drainage and Plant Talk