Christine Barrie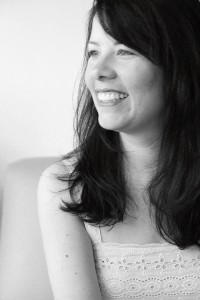 Christine Barrie
CBI, BAT, CBP, Parama BP, AdvCBP
Clinic
Come create your Well-Being today! bcbodytalk.com
Burnaby, North Vancouver &
Vancouver , BC
Canada
Phone: 604-734-5111
balance@bcbodytalk.com
bcbodytalk.com
Biography
Christine currently offers sessions in Vancouver as an Advanced Certified BodyTalk Practitioner and teaches the BodyTalk System as a Certified BodyTalk Instructor and ACCESS Trainer.
Initial BodyTalk Session: $300The Initial Session includes:
Follow Up Session packages available after Initial Session tailored to you!
Please visit my website or call me for :
groups
family
couples
business
film productions
Click here for more info: http://bcbodytalk.com
To book a session, please visit bcbodytalk.com
or
Email Christine at: balance@bcbodytalk.com
with your name, address, availability (day, evening, weekend)
and contact information.
BodyTalk is a consciousness-based health care system that empowers Christine's clients to achieve health & well-being effectively and expediently. Christine facilitates her clients to reveal and manifest their true purpose. An increased sense of well-being, improved health & greater happiness are consistent results of BodyTalk sessions and classes with Christine.
In her practice, Christine offers private sessions as well as couple, family & corporate matrix work. She also offers distant sessions to you wherever you are in the world.
Join Christine's newsletter to discover special offers!
~~~~~~~~~~~~~~~~~~Testimonials~~~~~~~~~~~~~~~~~~~~
What some of Christine's clients & students are saying:
"Christine is such a knowledgable & talented instructor... Everything I needed was there, explained fully and all questions answered. Christine is patient, pleasant and well-organized. She also makes sure her students are comfortable and well nourished during the day.I would like to take other courses from he...She is a treasure." Lauri Sayliss May 2016, monitor preparing for exam
"When I walked into class I was ruled by my disability and chronic pain. After 4 days, my disability was hugely less and the pain went from a "9" to a "3"! I believe in miracles. Christine gave me one." - Vernon Mark Hills 2014, new student
"I have taken this class with you before and, as always, it is always so full of information. I am so grateful to you. Namaste." - Violet 2014, monitor, CBP
"I have changed since it (weekly BodyTalk sessions) all began. I am not the same person anymore...I feel so light and free and very strong now...I have an inner strength inside... Thank you so much for amazing BodyTalk sessions! I cannot believe how much I have grown in the past few weeks. I have stepped through some sort of portal that is proving that life is wonderful and that it is exactly what you make it. That if you clear up your inner blocks, you can live life as we were meant to live, in love and not fear."
Louise James March 22, 2013
"While skillfully teaching the BodyTalk Access class, Christine graciously offers her wise understanding, kindness and humour. She is equally skillful, compassionate and insightful in her one-on-one BodyTalk sessions. She gets to the heart of the matter ... the matter of the heart."
~Janice Clarfield Director, Urban Yoga 2012
"I received a distant performance session from Christine prior to surgery and am very pleased to say that it went well. VERY WELL! I have never been so calm prior to surgery before....EVER.....there was no fear or worry; just love and calm and peace. I fully advise anyone that is scheduled for surgery to have this type of session done. It made a huge difference for me." - Avin Garcia, Vernon, BC
"I was also greatly impressed with the ability for bodytalk to recognize other physical ailments I was suffering from. Without my revealing much information Bodytalk knew what the root of my suffering." ~ CL 2011
"I found each session to be fascinating in a different way. The revelations that came about were incredible. The connections between the subconscious and the body mind spirit is invaluable." ~ LG 2011
"Christine, you have started me on a path I was truly meant to walk." ~ BA 2011
" I feel empowered to do the things I have always been capable of."
" I feel so empowered and peaceful within my personal relationships.
I have seen a change in the way my past & present friends are responding to me." ~ AB 2011
"I had another BodyTalk session with Christine. It's rare to find a teacher who is working spiritually in the way that I resonate with - so finding her - and having her in my life is such a gift I can't even begin to explain it to you. Just trust me when I say... she's the perfect teacher for me in this moment. I honour and respect her... and cherish her role in my life completely."
~ AS 2011
~~~~~~~~~~~~~~~~~~~~Integrity~~~~~~~~~~~~~~~~~~~~~
As a BodyTalk practitioner, Christine consciously embraces what she offers to others by regularly receiving Bodytalk sessions.
She walks her talk!
Christine explains why she chooses to have regular sessions:
"There are many good reasons for regular BodyTalk sessions for everyone - balancing of the physical body and healing of the mind & the spirit! I cherish my well-being and BodyTalk is my "go to" tool to keep this intact!
And as a practitioner, regular personal sessions enhance my personal clarity and contribute to my innate understanding of what my clients experience, allowing me to provide practical understanding that is relevant to them." - Christine Barrie 2015
~~~~~~~~~~~~~~~~~~~~~Training~~~~~~~~~~~~~~~~~~~~
Some of the health related life-experience Christine brings to her BodyTalk practice includes a decade of Social Services work with mentally & physically challenged adults, as well as having run a natural herbal products business educating clients about how to take charge of their own health & well-being. She also addresses the understanding and connection with your soul through her Akashic Readings.
Christine's BodyTalk training includes:
BodyTalk Access
BodyTalk: Fundamentals
BodyTalk: Fundamental Integration
BodyTalk: Principles of Consciousness
BodyTalk: Macrocosmic BodyMind
BodyTalk: Matrix Dynamics
Finding Health: Mapping the Healing Process - Live
Finding Health 2: Applied Consciousness - Live
Chinese Medicine for BodyTalkers
BodyTalk Advanced Integration
Lymphatic Drainage and Applied A&P
Anatomy & Physiology for BodyTalkers Mod 1, 2, &3
CareerHearted for BodyTalk
Parama Unit 1
Eastern Medicine
Biophysical BodyMind
MindScape
Advanced MindScape - Expanding the Possibilities
BodyTalk for Plants
Founder's Intensive Sessions
Christine's university studies include sciences, psychology, cultural anthropology and the history of religion.
Other wellness studies include Reflexology, Nutrition, Polarity Therapy, Reiki level 2, Swedish Massage, Survival First Aid & CPR, Crystal Light Therapy, Anatomy & Physiology, Iridology, Herbology, and Akashic Readings.