Lucia Meijer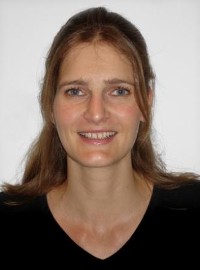 Biography
As long as she can remember Lucia has always had a love and passion for animals. There seemed to be a knowing that the presence of animals in peoples' lives is very powerful and can even be healing. She participated in several courses focused on Animal Assisted Activity and Therapy where this feeling was deepened and proven.
In 2005 Lucia moved to Singapore and for four years she worked at the Singapore Zoological Gardens as the Conservation and Research Assistant.
At the beginning of 2008 she attended a BodyTalk Access class and instantly realized that this was the modality she wanted to work with. She became a certified BodyTalk and Bodytalk for Animals practitioner in November 2008.
Lucia currently works together with the veterinarians at the Animal Recovery Veterinary Referral Centre in Singapore.
"Many owners who come for a session for their pet will also have BodyTalk sessions for themselves because there seems to be a very strong link between what is going on with the pet and what is going on with the owner. So in helping the owner be more balanced the pets also benefit".
She loves working with both animals and people and seeing the powerful shifts BodyTalk facilitates.
In June 2015 Lucia became one of the Linking Awareness Facilitators. This is a powerful 3-day class that enhances our innate intuition and communication with the Animal and Plant Kingdom.