Despina Papavarnavas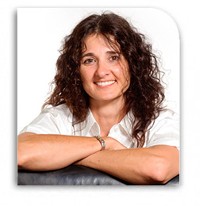 Mrs. Despina Papavarnavas
CBP, Parama BP
Clinic
71 13th Street
Menlo Park
Pretoria, Gauteng 0102
South Africa
Phone: 012 4608131
dessie.epp@gmail.com

Biography
I was introduced to BodyTalk when my friend's son became terminally ill. While researching what was wrong with him BodyTalk kept popping up. Having exhausted all known options it was decided to send him for a BodyTalk session. He went for a session with Felicity Green who was one of the first BodyTalk practitioners in South Africa. You could see the change in him within hours of his first session.
Having a background in forensic profiling and pathology I was intrigued and wanted to learn more about BodyTalk and how it works. I then attended my first course and from there on it has snowballed into a full time practice.
I have been practicing as a full time BodyTalk practitioner since 2007.