Andrea Baumann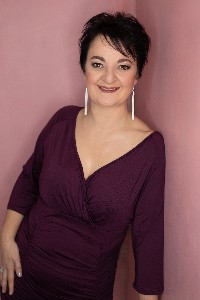 Biography
Andrea is a Registered and Certified BodyTalk Practitioner and owner and director of Andrea Holistic Health Limited in Auckland, based in Millwater, Silverdale.

Finding optimal health was a priority for Andrea in 2006 after experiencing her own challenges with depression. Being introduced to The BodyTalk System her life was turned around in a new direction, "I was so amazed with this healthcare system and the different approach to normal treatments, I wanted to share my success story with others, this is one reason I became a practitioner" says Andrea.

Working with this dynamic system for over 12 years now, Andrea has seen clients achieve great results with anxiety, sleeping problems, depression and digestive issues to name a few. There is no age limit either, as all ages can benefit from the BodyTalk and she has seen amazing result with children who experience regular nightmares or the pressure of school, to overwhelm and anxiety, as The BodyTalk System restores the balance within.

"I just love working with this systems and witness lives being changed, its a huge privilege on a daily basis" says Andrea.

She has comprehensive background in healthcare, working as a Spa Therapist and Teacher at a Beauty and Spa Therapy school for 6 years, trained as a Reiki Master Teacher, teaching Inspirational Workshops, and is the Co Author of "Our Infinite Power to Heal: which will be in the shelves beginning of 2020.


---
Courses Completed:

UPCOMING Beyond Technique (February 2021)
Bodytalk Fundamentals (Module 1&2)
Principles of consciousness (Module 3)
BodyTalk Bio-Dynamics (Module 4/7)
BodyTalk Lymphatic Drainage/applied Anatomy and Physiology (Mod 5)

Macrocosmic BodyMind (Module 6)
Matrix Dynamics (Module 9)
Body Ecology (Dr John Veltheim)

Mindscape
Advanced Mindscape
Anatomy and Physiology of the Energetic Body (Dr John Veltheim)

Eastern Medicine for BodyTalkers (Dr Kaimi Pilipovich)
Founders Intensive (Dr. John Veltheim)

BodyTalk Access

International Diploma's in (Cibtac,CIDESCO)

Reflexology
Hot Stone Massage

Aromatherapy

Indian Head Massage

Hopi Ear Candling

Stress Management

Color Therapy

Lymph Drainage


Originally from Switzerland Andrea has been living in New Zealand for the past 20 years.

To contact Andrea directly call: 021 470 009