Wendy Philpott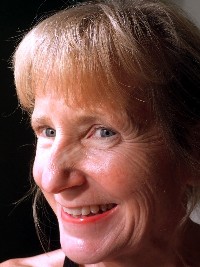 Wendy Philpott
CBP
Clinic


,
Canada
Biography
I have focused on explorations in Body-Mind-Spirit and Movement all my life. As a Massage Therapist I have integrated techniques such as Myofascial, Trager, Cranial-Sacral, SER, Orthobionomy, Thai, Facial Rejuvenation, Reiki (and other energy transference), Jin Shin Do, and more. I've also taught and enjoyed Dance, Authentic Movement, Creative Process, and Performance. With this has been an ongoing fascination with energy and consciousness studies, as well as the eternal, if not always successful (!), quest to meet life challenges with an open heart and spirit.
On discovering BodyTalk in 2008, it felt like all that had gone before was brought together in a neat package. I have been re-energized by this work, fascinated by how every session unfolds, and increasingly impressed with its profound yet gentle effectiveness for clients and myself. I especially like that BodyTalk is a system that all can learn, while each brings unique talents and wisdoms. I envision more people growing with this system.
BodyTalk has helped me reorganize my life, so I now work as a therapist part-time, contribute to the growth of BodyTalk in my area, while also allowing more time for other life joys.
I have completed BodyTalk Fundamentals, Principles of Consciousness, Bio-Dynamics, Macrocosmic BodyMind, Matrix Dynamics, Chinese Medicine for BodyTalkers, Access, MindScape I, Breakthrough I, Family Systems Constellations, Finding Health: Mapping the Healing process, BodyTalk Intensive Treatments, Structural Integration, Fascial Balancing