Regina Taschler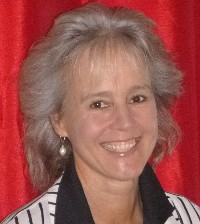 Mrs. Regina Taschler
B.Ed., Qigong Instructor, Reiki Master, CBP, Parama BP, AdvCBP
Clinic
Box 3274
233 Centre Street
Nipawin, SK S0E1E0
Canada
Phone: 306-276-8880
rmtas@xplornet.ca

Biography
After 15 years of teaching at a trade school and leading a busy city life, I felt I was ready for a change of lifestyle.
Here in NE Saskatchewan right on the banks of the Torch River I found what I had been looking for: tranquility and peacefulness. I have always felt happiest when surrounded by nature and have always been interested in natural healing methods. This seemed like the perfect time and place to explore the healing power of nature some more and in more depth. One day I witnessed the fast recovery of one of my horses from a bad leg injury, applying natural healing techniques only. The treatment was everything but stressful for the 'patient', very relaxing, very gentle, absolutely safe and very effective! I was amazed and I knew then that I wanted to learn more about integrative medical approaches in general and holistic health solutions in particular. I started out with essential oils and became an essential oil therapist treating people and animals. I then took training in Reiki, Therapeutic Touch, BodyTalk and most recently Qigong.

I am an Advanced Certified BodyTalk Practitioner (AdvCBP), a PaRama BodyTalk Practitioner (ParBP), a BodyTalk for Animals Practitioner, a certified Qigong Instructor, a Reiki Master and Therapeutic Touch (level 3) Practitioner.

I have completed the following BodyTalk Modules and courses: BodyTalk Fundamentals, BodyTalk Fundamentals Integration, Principles of Consciousness, Macrocosmic Bodymind, Matrix Dynamics, Bio Dynamics, BodyTalk Advanced Integration, Lymphatic Drainage & Applied A&P (Anatomy and Physiology), Mindscape and Mindscape Master class, Chinese Medicine for BodyTalkers, Structural Integration, BodyTalk Interactive, Finding Health1&2, PaRama1, Eastern Medicine - Anatomy and Physiology of the Energetic Body, The Biophysical Mind, Body Ecology, Visceral Dynamics, Body Psychology, Energetics and BodyTalk for Animals.

My clinic is located at the Business Centre, 233 Centre Street in Nipawin (across from the post office).
All sessions are by appointment only.

If you are interested in experiencing BodyTalk or simply learning more about it I would be pleased to hear from you.
You can reach me at rmtas@xplornet.ca or call/text (306) 276-8880. Please leave a message if I can't come to the phone and I will get back to you as soon as I can.
Thank you!