Marisa DalPan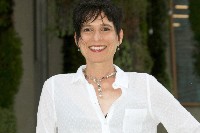 Biography
Marisa DalPan is a PaRama level BodyTalk Practitioner.
Her BodyTalk education includes the following:
• Fundamentals
• Principles of Consciousness
• Biodynamics
• Macrocosmic BodyMind
• Matrix Dynamics
• BodyChemistry Specifics
• Family Systems Evaluations
• Mindscape
• Advanced Mindscape
• PaRama
Marisa's practice is devoted to the healing arts. As an acupuncture-physician, Marisa is able to bring her indepth knowledge of Traditional Oriental Medicine to her BodyTalk sessions. In addition, as a certified nutritionist, Marisa utilizes her training in food energetics, when addressing food related priorities in BodyTalk sessions.
In-person and distance sessions available.
Visit Marisa's website at:
www.marisadalpan.com