Bill Wallis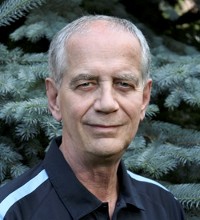 Bill Wallis
CBP
Clinic
Vaughan BodyTalk

, ON
Canada
Biography
Bill provides his clients with highly intuitive BodyTalk sessions which include open discussions on life issues that may be negatively affecting the client's ability to heal. At times the stresses of life can take a tremendous toll on our health; we can lose our perspective and become confused, anxious and unable to cope with life.
BodyTalk sessions have proven in case after case to help clients understand their natural balance, which will help to adapt to life's changing environment.
Each session helps to balance the consciousness of the mind / body which in turn allows the body to heal itself naturally!
To many of our clients, BodyTalk was the last resort: When nothing else helped relieve their symptoms, aches pains or disease, BodyTalk provided the help they needed!
If you are searching for help for your overall well being, or have specific health concerns, act now! Call Vaughan BodyTalk to arrange an initial BodyTalk evaluation and session.
YOU HAVE THE POWER AND INATE ABILITY TO HEAL YOURSELF let us help you unleash this amazing healing power from within.
Take the first step in your journey to vitality, and renewed health.