Sid Snider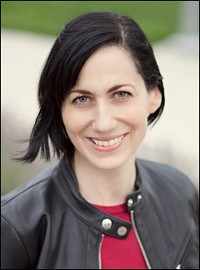 Biography
Sid Snider is one of the top 5 BodyTalk practitioners in the world. – Dr. John Veltheim, BodyTalk System founder""
Greetings! I am a medical intuitive and healer specializing in Advanced BodyTalk. My credentials include Advanced & PaRama BodyTalk Practitioner, BodyTalk Access Trainer, Pulse Practitioner and Reiki Master.
I empower clients to resolve physical, mental and emotional blocks while enhancing their vitality, connectedness and purpose.
I am deeply grateful to be of service while doing what I love each day. Since 2003 I've done over 15,000 sessions.
I've been honored annually with the Spectrum Award for Excellence in Customer Service, which I won in 2015, 2016 and 2017.
I was one of the top Advanced BodyTalk Practitioners invited to give distance healing treatments in a clinical trial proving BodyTalk's effectiveness in reducing chronic pain. That research paper is published in the Journal of Pain Management 2015; 7 (4):279-290.
My interest in holistic wellness was sparked during a life-changing search for solutions to my own severe health problems. My investigation into traditional and complementary medicines inspired me to offer the most successful treatment methods I experienced firsthand.
My training includes the Advanced BodyTalk and PaRama College modules, as well as passionate, ongoing study of the latest developments in health, science and spirituality. I graduated Phi Beta Kappa with a B.A. from Wesleyan University. In 2003 I founded the Portland BodyTalk Association and co-chaired it for years. It became a model for local BodyTalk chapters worldwide.
Sid's dead-on instincts, combined with her vast knowledge and training, make for a deep, compelling experience. I feel so much lighter and clearer, appreciative and in the moment, old burdens lifted! – Luana Stauffer, painter""