Shizuka Shinohara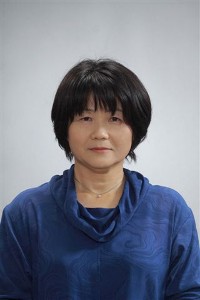 Shizuka Shinohara
BAT, CBP
Clinic
2499-1 Omachi Toyooka-cho

Shikokutyuo-shi, Ehime 799-0432
Japan
Phone: 09034480553
shizukas.bt29@gmail.com

Biography
Shizuka Shinohara is a warm, caring, and compassionate mother and therapist. She has been working closely with children and their parents throughout her life as a teacher, mother, volunteer, and CBP. Throughout her life, Shizuka was always looking for something that fulfills her but never found it until BodyTalk. BodyTalk enabled her to accept and love herself, and become ready to fully give herself to help others.
Shizuka graduated from Ehime University with an elementary education degree in 1982. After she graduated, she worked as an elementary school teacher for three years until she married and became a mother of her daughter and son. As her children entered elementary school, she started to be involved with volunteer storytelling groups and read stories for children at public libraries, kindergartens, and elementary schools for 11 years. She also taught Japanese tea ceremony and flower arrangement to children and adults in the community. Through many of those activities, she found her passion in working with children.
For 21 years she was primarily a mother, therefore when her children were gone to college, she had to discover who she is as a person. Then, she was introduced to BodyTalk. She immediately fell in love with BodyTalk, and she became CBP in 2009. Since then she has taken Module 3, BodyTalk Access for Animals, Module 4/7, Module 6, Mindscape, and Chinese Medicine for BodyTalkers.
BodyTalk provided the missing piece in her life. Through BodyTalk she was able to develop better mother-daughter relationships with her mother, and with her daughter. She feels that it has helped her grow not only as a mother but also as a daughter (in her relationship with her mother). As a part of health care for her mother who is over 90 years old, she applies BodyTalk. She is learning how BodyTalk can be effective not only for children, but also in nursing home settings.
She is fascinated by the effectiveness of BodyTalk, and enjoys learning about the human body, mind, and spirit, and its innate ability to heal itself. BodyTalk made her life more lively and cheerful than ever. From her own experiences she values importance of children and caregiver's relationships. She strongly feels that an ideal environment for children to be raised is the environment where the caregiver is in balance. She feels blessed to be able to support parents and children through BodyTalk in creating such environments for children.