Jane Graff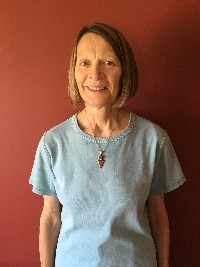 Biography
After retiring from the teaching profession, Jane continued pursuing her interest in holistic health care, which started in the mid 1980s with the study of Therapeutic Touch. She completed an introductory massage therapy course, and became a Reiki Master/Teacher. She has been a practitioner of Medical Qigong Self-Regulatory Therapy since 2000. In 2003, Jane was introduced to The BodyTalk System, observed the amazing results, and became certified as a BodyTalk practitioner at the end of 2004. Since that time she has continued her study of energy balancing and incorporates various techniques and disciplines in her work.
Knowing that growth and healing come from inside, Jane is dedicated to empowering individuals to discover their own healing abilities and to become active and responsible partners in their growth process. She embraces the non-invasiveness and effectiveness of The BodyTalk System to rebalance the body's energy systems.
As a Certified BodyTalk practitioner, Jane's practice includes working with adults, children and animals, and utilizes both in-person and distant sessions.