Sachiye Nakano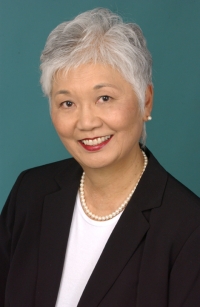 Biography
Sachiye Nakano, MA, Guild Certified Feldenkrais Practitioner, AdvCBP, Par BP, MT, Certified Bones for Life Teacher, Professor Emeritus at LA Harbor College has trained in Craniosacral Therapy, Visceral Manipulation, Mechanical Link, Lymph Drainage Therapy, Integrative Manual Therapy, Biovalent Systems, Gyrotonic Expansion System, BT 1, 2, 3, 4, 6, 7, 9, Mindscape, Breakthrough 1 and Parama 1. She is also a Certified Zone Perfect Nutrition Teacher and has studied with the Institute for Functional Medicine and compound homeopathics with the Canadian Center for Homeopathic Teaching.

Retired from 36 years of teaching dance, health and physical education for all ages from pre-school through post graduate, Sachiye continues to teach through public lectures, Bones for Life movement classes, First Line Therapy and as a teaching assistant to osteopaths in Craniosacral Therapy and Mechanical Link with the Upledger Institute.
After working several years with physical therapists, Sachiye opened her own office, Move to Health. There she is able to integrate all of the modalities to help clients achieve their goals for optimal health and function.
Further information on Sachiye Nakano is available on www.movetohealth.net or www.iahp.com.