Lasha Watson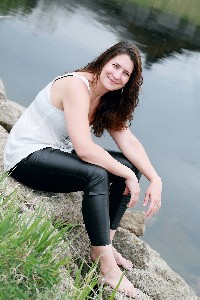 Lasha Watson
RMT,Reiki M, FreeFall Instructor, CBI, BAT, CBP, AdvCBP
Clinic
345 Sation Road

Shoal Lake, MB R0J 1Z0
Canada
Phone: 204-365-0963
bodytalkwithlasha@gmail.com

Biography
Lasha began her quest into alternative therapies by training at the Calgary College of Swedish Massage where she had the opportunity to explore various types of massage, including lymphatic massage, sports therapy and swedish relaxation message. Upon graduation in 2001, she became a Registered Massage Therapist as well a Certified Reflexologist.
As she started to look into other alternative therapies, she found herself drawn to Reiki. She began Levels 1 & 2 and continued through to Advanced. She received her Masters in 2005, which enabled her to teach Reiki to other individuals.
Again she wished to learn more alternative methods, so she enrolled in the Wildrose College in Calgary Alberta. Lasha definetely found her element. Here she learned irondology, raindrop therapy, rayid, astrology, anatomy & physiology, herbology, arevedic medicine, and hotstone therapy.
At this time, she discovered BodyTalk and started to take Module 1 & 2 from Kristy Kenny. She fell in love with the entire concept of BodyTalk and was amazed at its relationship with self development. Lasha is now a Certified BodyTalk Practitioner, Certified Parama Practitioner, Certified BodyTalk Instructor, Certified Free Fall Instructor, and a member of the International BodyTalk Association. Lasha's ambition to learn has lead her to have completed all modules of BodyTalk including Parama Unit 2 , Finding Mapping Health which include the latest research, development and techniques of BodyTalk.
Param life sciences have been a huge part of Lasha's self development and has brought a deeper understanding of the BodyTalk System and how it works. She has attended BreakThrough 1&2, Free Fall 1,2&3, and Mindscape.
Lasha would like to welcome you to contact her with any inquires you may have 204.365-0963, lashawatsondaretolive@yahoo.ca
Namaste