Jenna Kares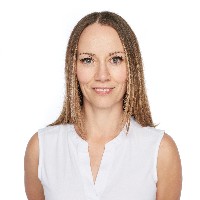 Biography
Jenna Kares, BFA, RMT, ParCBP

Whatever has lead you to experience energy & your health care, it is a beautiful step in the right direction. I give thanks to offering you a look at my history in energy healing as a possible addition to your healthcare routine.

Shortly after completing my university degree, I continued my educational career in the complimentary health care system first through the Foothills College of Massage Therapy in Calgary, Alberta. In 2003, during my 2200hr program, I started my first courses in the BodyTalk System and have become a continuous student ever since.
My training includes Myo-fascial Release, Shiatsu Acupressure, Trigger Point Therapy, Aromatherapy, Swedish & Sports Massage.
The BodyTalk Courses are as follows. BodyTalk: Fundamentals & Integration, Principles of Consciousness, Bio-Dynamics, Macroscosmic BodyMind, Matrix Dynamics, Mindscape, Right Brain Practical, FreeFall 1 & 2, Breakthrough 1 & 2 & Practical, Family Systems Constellation, Orthopedic Evaluation and PaRama Unit 1 & Practical as well as Finding Health: Mapping the Healing Process. I am sure the list will go on...

BodyTalk has made the most profound changes in my life. This system continues to change as you do.
The most profound leaps forward into "Being" have been through the BodyTalk System. Food, exercise, yoga, meditation, education, research, and massage were All necessary ingredients to healing and helpful, but the superglue was added when BodyTalk came into the picture.

BodyTalk is a miracle. It combines knowledge from many avenues of healthcare and delivers results with a fast and effective beauty.
Where else do you get asked permission to work on all levels mind, body, and spirit? Where else do you find endless possibilities in dealing with each complex being? Every time you call and receive a treatment you are gaining a deeper perspective into the whole YOU?
BodyTalk is transforming in so many ways that you must experience it to understand the shifts that you are capable of moving through.
Jenna Kares works out of her own clinic in the Mount Royal College area of Calgary. For more information about Jenna Kares or to book your first appointment contact her directly at (403) 619-4144 or email: kares9998@gmail.com