Arlene Pol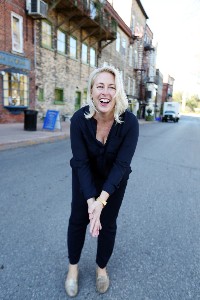 Arlene Pol
RMT, CBP
Clinic
95 Torbay Rd.

St. John's, NL A1A 2G9
Canada
Phone: 519 949 4784
arlenempol@gmail.com

Biography
Practicing as a Registered Massage Therapist for almost 20 years showed me over and over again, how incredible the human body was. The body always knew what it needed, and if I was tuned in, it would guide me to work as it wanted.
I was thrilled when I came across the BodyTalk system for healing in 2008 and its protocol chart that allowed the body to communicate directly and accurately to me, the practitioner, through it.
Today I only practice BodyTalk as I find it resolves issues quicker and with longer lasting results.
I am still in awe at the ease at which the body will course correct itself when given the chance to do so.
I invite you to give it a try and see whether it is a fit for you and your health goals.
Arlene