Izak Human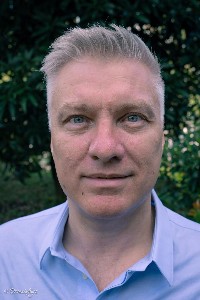 Izak Human
BAT, CBP
Clinic
Bloomco Sharespace
262 Lakes Boulevard
Tauranga, 3110
New Zealand
Phone:
hello@mybodytalk.com.my

Biography
I was born in South Africa. I pursued a career in the South African Foreign Service, completing assignments in London and Beijing. Living in Beijing I was introduced to Kinesiology. This experience made me look around for similar modalities. Moved to New Zealand in 2003 and I discovered Bodytalk in 2009 after picking up an advertisement for the Bodytalk Fundamentals course in Tauranga, New Zealand.
At the time I was working for the New Zealand Ministry of Education and was transferred to Kuala Lumpur in Malaysia in 2010. In 2013 I attended the Principles of Consciousness course, Module 3 in Singapore and completed my CBP certification in March 2015. Since then I have been doing BodyTalk full time and also kept studying. I have now completed 3 further advanced courses and also qualified as an Access Technician having completed both the BodyTalk Access and Access for Animals workshops.
in 2017 I had the opportunity to complete the BodyTalk Advanced Integration course.
I have successfully completed the requirements to become a BodyTalk Access Trainer.
I continue to be amazed at the results achieved by using the Bodytalk System and I am keen to introduce Malaysians to the benefits of this modality.
Izak Human
Certified BodyTalk Practitioner(CBP), BodyTalk Access Trainer(BAT)