Jayne Brogan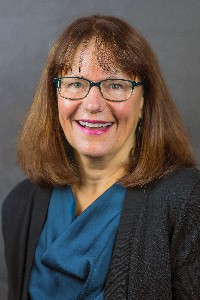 Jayne Brogan
CMT, CBP, Reiki Master, BAT, CBP, AdvCBP
Clinic
Center for the Healing Arts
19343 Sonoma Hwy
Sonoma, CA 95476
USA
Phone: 707-996-8581
jaynebrogan@sbcglobal.net

Biography
Jayne received her Certification as a Massage Therapist from the Alive & Well Institute of Conscious Bodywork in 1993. She has been a Reiki Master/Teacher Level since 1995. In the course of her studies she was fascinated as she discovered the systems and wisdom available in our "bodymind" that exist to facilitate healing and balance - systems such as reflexology and kinesiology. As a perpetual student and curious being, Jayne added many modalities to her "toolkit". Touch for Health(TFH) levels I-III taken with John Thie DC and NeuroMuscular Reprogramming(NMR) with Jocelyn Olivier especially stood out as evidence of this bodymind wisdom and communication. She assisted in teaching these courses to improve her experience and skills with the bodymind's innate healing systems.
She has completed BodyTalk Fundamentals; Principles of Consciousness; Biodynamics; Macrocosmic BodyMind; Matrix Dynamics; Adv. Mindscape; Breakthrough; Founders Intensive; Parama Units 1 and 2.
She is excited and blessed to be part of the IBA family and is looking forward to educating her community and contacts about the BodyTalk System. As a BodyTalk Access Instructor, she looks forward to teaching BodyTalk Access worldwide!
Jayne also holds a BS in Psychology and an MBA in Computer Information Systems.
She is a member of the Assn.of Massage & Bodywork Professionals, the International BodyTalk Assn. and the Northern California BodyTalk Assn. As a lover of environmental education, she serves as a Docent of the Bouverie Preserve in Glen Ellen - to provide outdoor experiences for young children in Sonoma County. She also counts her blessings everyday for where she lives and would welcome any BodyTalk friends who are visiting the Northern California wine country/ Sonoma Coast to connect so she can share information on this beautiful place!!
Blessings, Jayne