Maria Petrova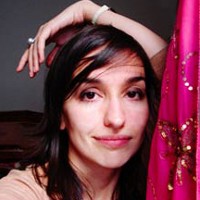 Maria Petrova
MA, Parama, CBP
Clinic
Moving Body Resources
112 W. 27th St. Ste 400
New York, NY 10001
USA
Biography
I've been a BodyTalk practitioner since 2009. This work has completely transformed my life and the life of most of my clients. People come regularly and report feeling "lighter every time." Lifelong addictions have disappeared. Phobias are gone. Relationships are vastly improved. Doctors have said, "I've never seen this happen."
BodyTalk is more evolved, far-reaching and effective than any other technique I've heard about, received or practiced. I am astounded and humbled at its scope. More can happen in one session than in years of traditional therapy, and it has.

I've completed the following BodyTalk courses
Modules 1/2
Module 3
Module 4/7
Module 6
Module 9
Body Chemistry Specifics (Allergies; Marita Rufe)
Finding Health 1
Finding Health 2
Founders' Intensive (John Veltheim, Feb 2012, Aug 2013, Dec 2014, Nov 2015)
Advanced Modules Integration

Mindscape
Advanced Mindscape
Breakthrough
BodyEcology
Epigenetics
Parama 1


Other modalities
Donna Eden Energy Medicine Certified Practitioner
InnerVision Meditation
Reiki level II
Magnified Healing
Access Bars

I look forward to our discoveries together.