Eliane Sharmila Atwell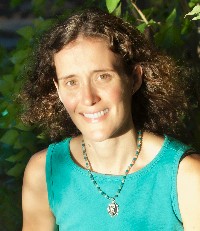 Mrs. Eliane Sharmila Atwell
CMT, CBI, CBP
Clinic
10494 Ananda Lane

Rancho Cordova, CA 95670
USA
Biography
Eliane is a Certified Bodytalk and Body Intuitive Practitioner and has completed many of the advanced modules as well as specialty classes including fascial and visceral balancing. She is also certified in touch therapy for the chronically and terminally ill. Eliane has been practicing yoga and meditation for over 20 years which has given her a greater insight into the powerful interconnected link between the body and the mind. In Bodytalk, she has found a holistic, non-invasive and balancing healthcare system which addresses and empowers the whole person.
Eliane's journey with Bodytalk began in 2003 when she was facing various health issues and pregnant with her first child. From the very first session, Eliane experienced a greater sense of clarity, health and wellbeing in both body and mind. Bodytalk has helped Eliane to get to the root of many issues in many areas of her life both physically and emotionally.
Eliane has always had a passion for serving and connecting with others in a meaningful way and decided to begin a career in Bodytalk in 2014. She certified with an almost perfect score on the qualification exams.
Eliane and her husband have three children and Bodytalk has become a regular and predominant part of their family healthcare both for acute and preventative conditions with wonderful results.
Eliane takes every opportunity to continually add to her Bodytalk and Body Intuitive repertoire so as to be of further help and assistance to her clients. She looks forward to meeting with you and sharing this dynamic system of health and wellbeing.