Kari Lesick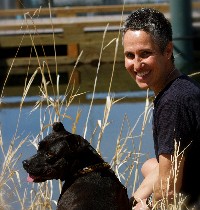 Kari Lesick
BAT-A, Linking Awareness, CBP
Clinic
Contact practitioner for clinic location

Kelowna, BC
Canada
Phone: 250.878.2102
www.karilesick.com
Biography
Kari Lesick has worked in mainstream and alternative health and wellness for both people and animals for over twenty years. Having studied a wide variety of topics and practices including BodyTalk, Linking Awareness, massage, nutrition, yoga, animal behaviour, Holistic Counseling and psychology, Kari offers a rare combination of services, products and expertise to bring balance to your life and promote an active, healthy, and grounded lifestyle for both you and your animal companion.
Kari also contributes on a number of international outreach projects for both youth and endangered animals. This has taken her from Indonesia to the Caribbean, from shanties and orphanages to refuges for elephants, orangutans and dolphins.
Kari facilitates BodyTalk Access and BodyTalk Access for Animals worldwide. Kari is also taking bookings for both in person and distance BodyTalk sessions. She is currently based out of Kelowna, B.C.. Check out her website www.karilesick.com
Connect with her at 250.878.2102 or klesick@gmail.com.