Joan Schultze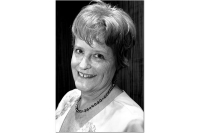 Biography
Joan Schultze, RN, DC, CBP
Wellness Chiropractic Center
I began my career in the health profession studying to become a nurse in Massachusetts. After graduating from Nursing School, I would serve a tour of duty in the US Navy as a nurse in South Carolina caring for injured soldiers who were returning to the states from the war in Vietnam. The military service gave me great insight into the lives of men and women who are veterans.
Continuing my search for the better methods of healing, I looked at alternative forms of healthcare and decided to study chiropractic medicine. With my strong personal desire to help improve my patient's overall health in body, mind and spirit, I pursued additional modalities that include: energy clearing and balancing, accupressure, non-force adjusting, manual lymphatic drainage, and intra-oral cranial work.
I later discovered BodyTalk and found that it has greatly expanded my abilities to tune into the language of the body/mind and create optimal health for my patients. Our bodies are so pleased to be heard in this holistic way that they will tell their story and only ask for what they need. I find it a wonderful and gentle way to bring balance and harmony to the body.
At Wellness Chiropractic Center, BodyTalk and Chiropractic care are available individually or together.